Midweek News…
TCPA Class-Action Lawsuit Dismissed
CFPB Lacks Information on Mortgage Servicers
D.C. Circuit Court Hears Arguments in CFPB Leadership Case
Study: How Educational Attainment Influences Other Financial, Life Decisions
Fed Survey: Consumers' Spending Growth Expectations Weaken
Pay-to-Stay Debt Dischargeable
NCLC Advocates Applaud Department of Education Implementation of Its New Matching Program for Disabled Student Loan Borrowers, April 12, 2016
TCPA Class Action Case Dismissed – Thanks to Omnibus Budget Reconciliation Act of 2016
THERE ARE ONLY 35 DAYS REMAIN UNTIL NACBA'S ANNUAL CONVENTION
We are quickly approaching #NACBASF! There are so many reasons to attend this year's convention! Not only is it in beautiful San Francisco, the sessions and speakers are top notch! You'll have the opportunity to network with your colleagues, dive into deep discussions at the Fireside Chats and visit the many exhibitors in this years's exhibit hall. Not to mention you can earn up to 15 CLEs (depending on your state)! This is an event that matters to you and your firm.Have you Registered? Take a moment to Register Today and get ready for an awesome #NACBA experience!
THE SPRING EDITION OF THE NATIONAL CONSUMER BANKRUPTCY JOURNAL IS HOT OFF THE PRESS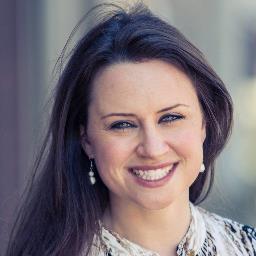 Christine M. Kieta, Attorney at Law
Today's #CBJ's highlight is one of the hottest issues facing our nation. Read Christine Kieta's article "Beyond Bankruptcy: The Uninformed and Inexperienced 21st Century Student Loan Debtor."
KEEP YOUR NACBA MEMBERSHIP CURRENT
With so many exciting educational events and networking opportunities on the horizon don't forget to renew your NACBA Membership! Renew Today! 
Not a member of NACBA? Take advantage of all the benefits NACBA Members receive and Join  NACBA Today!
Receive NACBA's Bankruptcy News Briefs Automatically
Subscribe Today!