The Listserv is Dead! Long Live The Listserv! A NACBA Webinar That Will Help You Connect With Your Colleagues!
NACBA Launches Circuit Communities
Designated Federal Circuit Communities For NACBA Membership
It has been long talked about, the day has arrived. One of the single most valuable benefits of NACBA membership is the "Listserv." The Listserv platform provides accurate, timely and essential information for all attorneys who practice consumer bankruptcy law. Over the past 18 months, NACBA has promoted the adoption of a new listserv platform entitled "NACBA Communities." The new platform, in addition to an SEO Find an Attorney service for the general public, offers NACBA Members a secure online community (both via email and web) to continue their discussion on various topics.
Given the growth of social media and homegrown local discussion, NACBA believes it is CRUCIAL to maintain a SECURE online community where the information shared is both accurate and timely. Also, while local and state bankruptcy news remains important, the bankruptcy case law updates (& news) from the Circuit a member practice in is VITAL.
Effective today on the NACBA Communities platform (A.K.A. NEW Listerv), are designated Communities for each Federal Circuit of the U.S. Court of Appeals. The mission and vision of each Circuit Community is
The # Circuit Community is an online NACBA Listserv dedicated to providing meaningful, insightful and timely coverage of bankruptcy decisions impacting consumer attorneys and debtors within the purview of the U.S. Court of Appeals for the Federal Circuit. Led by an appointed discussion leader, this NACBA Community seeks to keep the membership abreast of developments and trends within the # Circuit and their impact on contemporary jurisprudence.
While each Circuit Community will grow with organic discussion, NACBA is proud the announce the following Circuit Discussion Leaders who will not only provide weekly information as it relates to each Circuit but also will present (Circuit Case Law Round-Up) in-person at NACBA's Annual Convention.
1ST JIM MOLLEUR (ME)
2ND DAVID SHAEV (NY)
3RD TRISH MEYER (PA)
4TH & DC KOURY HICKS (NC)
5TH BEHROOZ VIDA (TX)
6TH BRIAN FLICK (OH)
7TH DAVID YEN (IL)
8TH WENDELL SHERK (MO)
9TH STANLEY ZLOTOFF (CA)
10TH JILL MICHAUX (KS)
11TH NATHAN JUSTER (GA)
In addition to the above list, NACBA Member Attorney Bobby Wilbert will continue to provide in-depth Bankruptcy Case Law Updates and News for NACBA.org and NACBA Member Attorney John Bates continues to update NACBA's Exemptions Express.
Simply put, NACBA has an All-Star Team providing high-quality information to the membership!
NACBA has taken the liberty of importing/ subscribing each current member into their designated Circuit. Each member will receive a daily digest email of the Circuit Community discussion. Of course, the daily digest email can easily be changed to real-time email with HTML or Plain text options (see link below). Members can JOIN as many Circuit Communities as desired.
The designated Circuit Communities led by NACBA Appointed Circuit Discussion Leaders will deliver new and increased value to the NACBA membership investment. Please continue to know your state colleagues but increase your bankruptcy practice management by staying informed within your Circuit. Case law updates extend beyond geographical borders.
Visit NACBA.org > Log In > NACBA Connect (top of page) > All Communities
PLEASE NOTE: "OLD" NACBA Listerv Shut Down Saturday, September 30, 2017.
Build Community and Connect with Your Colleagues at NACBA Connect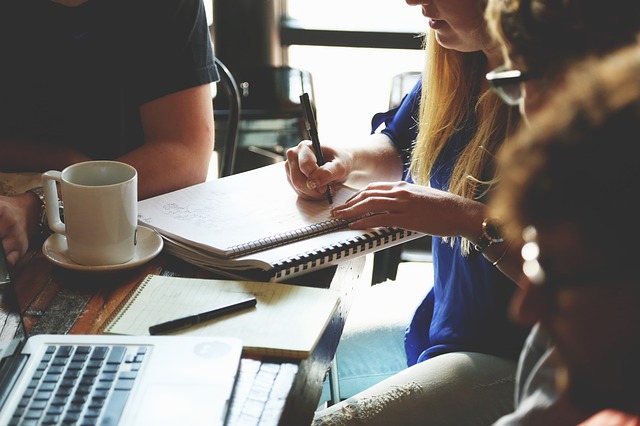 Be Empowered Through NACBA's Virtual Community
NACBA values community, collaboration and connection that's why we encourage our members to participate in NACBA Connect. NACBA Connect gives members the platform and opportunity to pose bankruptcy questions and get real time responses from their colleagues around the country. Participants enjoy the unparalleled ability to post both the easy and hard questions to some of the best consumer bankruptcy attorneys in the nation.
What can you expect when you visit NACBA Connect:
You can Join or Start a Community! You'll discover several communities, each one focusing on specific topics geared to your questions. If you don't find the community you're looking for, now worries, you can start one!
Participate in the Latest Discussions that are hot topics and relevant to your firm.
Post and Share Resources with your colleagues.
Stay updated on NACBA Events. 
Share a You Tube, Webinar or Web Link.
NACBA Connect is a robust virtual community  for the new practitioner as well as the most sophisticated consumer bankruptcy attorneys. If you're a NACBA Member and haven't visited NACBA Connect, don't wait another moment! If you aren't a NACBA Member, this is just another reason to Join  today and get connected with your peers!